POLYMER PRICES&nbsp

North America August 2012: Costs continue to drive polyethylene up / Polypropylene drops amid continued stock clearance sales / PVC bobs along / PS prices race higher / Few impulses for engineering thermoplastics
The price increases across the entire petrochemical chain also drove North American polyethylene notations up in August. Although demand was flat, pro...
Published on 07.09.2012
Free samples of PIE's price reports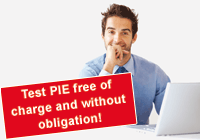 Check out our past polymer coverage completely free of charge:
Want to access more recent price reports?
Sign up for a free trial now on PIEWeb.com...
The page you requested is for PIE subscribers only.