POLYMER PRICES&nbsp

Engineering thermoplastics in August 2012: Commodity ABS and PP compounds react to higher feedstock prices / Higher-grade materials mostly roll over / Costs continue to rise / Hopes that new VW Golf 7 will stimulate demand
The western European engineering thermoplastics scene was a mixed bag in August 2012. Commodity-related ABS and PP compounds responded to the feedstoc...
Published on 06.09.2012
Free samples of PIE's price reports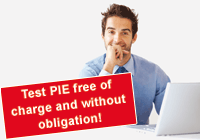 Check out our past polymer coverage completely free of charge:
Want to access more recent price reports?
Sign up for a free trial now on PIEWeb.com...
The page you requested is for PIE subscribers only.