POLYMER PRICES&nbsp

Engineering Recyclate August 2012: Primary market rally upsets summer lull in secondary sector / Recyclers respond by hiking low-priced material / Base polymer threatened by new wave of price increases / Q3 could come to a turbulent end
Following the primary marketís rapid turnaround between mid-July and mid-August, which saw prices rise again, engineering recyclate players in German-...
Published on 20.08.2012
Free samples of PIE's price reports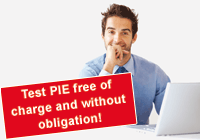 Check out our past polymer coverage completely free of charge:
Want to access more recent price reports?
Sign up for a free trial now on PIEWeb.com...
The page you requested is for PIE subscribers only.