POLYMER PRICES&nbsp

Standard Recyclate August 2012: Primary market about-face hits rPE / rPP and rPS remain stable / Procurement costs tending higher / Building and agriculture segments lead seasonal rally
Between mid-June and mid-July, prices for primary standard thermoplastics in German-speaking Europe did an about-face and shot upward again. The impac...
Published on 17.08.2012
Free samples of PIE's price reports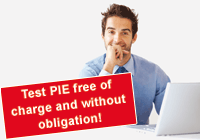 Check out our past polymer coverage completely free of charge:
Want to access more recent price reports?
Sign up for a free trial now on PIEWeb.com...
The page you requested is for PIE subscribers only.