POLYMER PRICES&nbsp

Standard Thermoplastics in July 2012: Trend turns around despite summer lull / Feedstock cost slide reversed / Polymer price reductions limited / August cost rise will meet slack demand head on
July began on a startling note for European standard thermoplastics market players. Ethylene (C2) and propylene (C3) both plummeted by EUR 170/t and s...
Published on 03.08.2012
Free samples of PIE's price reports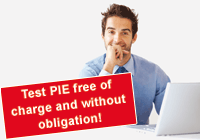 Check out our past polymer coverage completely free of charge:
Want to access more recent price reports?
Sign up for a free trial now on PIEWeb.com...
The page you requested is for PIE subscribers only.