POLYMER PRICES&nbsp

Polyurethane feedstocks in July 2012: Petrochemical slump pressures polyols / MDI and TDI in strong rollover / Despite lower output, no supply bottlenecks / Demand down slightly / Rising prices upstream drive
In July, the unexpected petrochemical price rally on the stock market increasingly began to cancel out the deep drops seen at the end of June for PU f...
Published on 25.07.2012
Free samples of PIE's price reports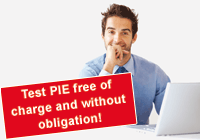 Check out our past polymer coverage completely free of charge:
Want to access more recent price reports?
Sign up for a free trial now on PIEWeb.com...
The page you requested is for PIE subscribers only.