POLYMER PRICES&nbsp

Standard Recyclate July 2012: Bottoming out of primary notations curbs secondary sector rebates / rPS still in stable sideways mode / Renewed petrochemical price rally has recyclers ready to pounce
Price reductions of up to EUR 25/t for rLDPE film and rPP granted by recyclate producers in German-speaking Europe from mid-June to mid-July were only...
Published on 19.07.2012
Free samples of PIE's price reports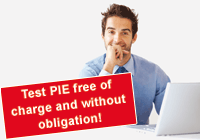 Check out our past polymer coverage completely free of charge:
Want to access more recent price reports?
Sign up for a free trial now on PIEWeb.com...
The page you requested is for PIE subscribers only.