POLYMER PRICES&nbsp

Standard Thermoplastics in June 2012: Polyolefin prices follow petrochemicals down / Bleeding margins / PVC producers manage to pass on costs / Styrenics also down / Buyers' market / July will see clearance sales as prices bottom out
The calculations made by European standard thermoplastics producers were thrown into complete disarray in June as the bubble of inflated prices dating...
Published on 04.07.2012
Free samples of PIE's price reports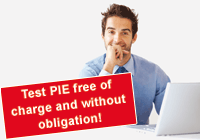 Check out our past polymer coverage completely free of charge:
Want to access more recent price reports?
Sign up for a free trial now on PIEWeb.com...
The page you requested is for PIE subscribers only.