POLYMER PRICES&nbsp

Engineering Thermoplastics in November 2011: Prices down but rate of decline slows / Only POM suffers triple-digit decrease / More moderate reductions for ABS, PC, PA and PMMA / PBT remains firm / Lacklustre demand / Stability likely at year-end
European prices for engineering thermoplastics continued their downward slide in the second month of Q4. Although buyers did not win the same sort of ...
Published on 06.12.2011
Free samples of PIE's price reports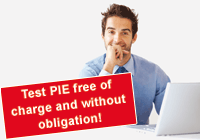 Check out our past polymer coverage completely free of charge:
Want to access more recent price reports?
Sign up for a free trial now on PIEWeb.com...
The page you requested is for PIE subscribers only.