BAYER MATERIALSCIENCE
TPU powders introduced for selective laser sintering / Brand licence awarded to development partner Solid Composites
Bayer MaterialScience
(BMS, Leverkusen / Germany;
www.bayerbms.com
) and thermoplastic powders specialist
Solid Composites
(Voerde / Germany;
www.solidcomposites.de
) have jointly developed TPU powders for selective laser sintering, an innovative process for fabricating three-dimensional structures based on the use of a laser beam to sinter powdered starting materials.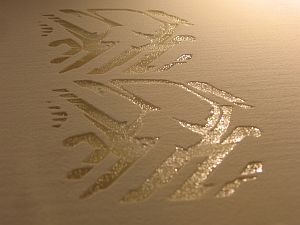 The new TPU powders can grow layer by layer (Photo: BMS)
Solid Composites, a spin-off from the
Fraunhofer-Institut UMSICHT
(Oberhausen / Germany;
www.umsicht.fraunhofer.de
), has been awarded a brand licence by BMS to market the new materials under the name "Desmosint". Applications for the technology include the automotive industry, sports goods, robotics and aerospace engineering.
BMS said that selective laser sintering is becoming an established digital manufacturing method in the production of plastic components. A part is made from a thermoplastic powder based on the structural design data. Guided by CAD software, a laser fuses successive layers of a powder bed at selected points from which the part is created, "growing" the component layer by layer.
Marcus Rechberger
, general manager of Solid Composites, said: "The method eliminates the use of moulds, and that cuts costs considerably. Furthermore, in contrast to injection moulding, even parts having complex geometries with cavities and undercuts can be rendered."
Previously, only soft, elastic materials and rigid thermoplastics, such as polyamide, have been commercially available for selective laser sintering and "Desmosint" has been developed to close the gap between these material classes, opening new application opportunities.
"Solid Composites has made a name for itself as a creative developer and supplier of thermoplastic powders for laser sintering and electrostatic coating, among other things, and is therefore the partner of choice for us when it comes to successfully marketing our TPU innovation," said
Jürgen Hättig
, TPU marketing specialist at BMS.
11.07.2012 Plasteurope.com [222792-0]
Published on 11.07.2012

German version of this article...